Australian Online MBA Programs Remain Incredibly Popular
The popularity of Australian MBA online programs is remaining strong with new enrolment figures showing massive interest in the external study option.
New figures compiled by the Commonwealth Department of Education showed that in 2019 there was a total of 6,042 external/online MBA domestic enrolments in Australia.
In comparison there were 5,500 students studying internally in 2019.
A further 1307 domestic students were classified as hybrid students undertaking a mix of online and in classroom learning.
The number of online/external domestic MBA students decreased by 2% from the previous year, a drop of only 122 students. Meanwhile, the number of internal students fell by 9%.
The number of domestic students undertaking a mix fell by 4%.
Meanwhile, there was a massive spike in the number of overseas students studying internally at Australian institutions.
Internal international enrolments shot up nearly 24 % to hit 17,022 in 2019.
Exclusively online enrolments by overseas students rose from 778 in 2018 to 964 in 2019, an increase of 23%.
Overseas students studying a mix rose nearly 10 %.
This trend is reflected globally with the Association of MBA's (AMBA)  2019 Application and Enrolment data which showed a 3% increase in online students globally.
Programs in Australia showed the most change with fulltime programmes dipping 10%, mostly in favour of online programmes, which showed an increase of 8%.
The switch to online MBA programs has been occurring slowly since 2016. The AMBA annual report showed that from 2016 to 2017 there has been a 6% increase in the blended mode of delivery and 1% increase of online delivery globally.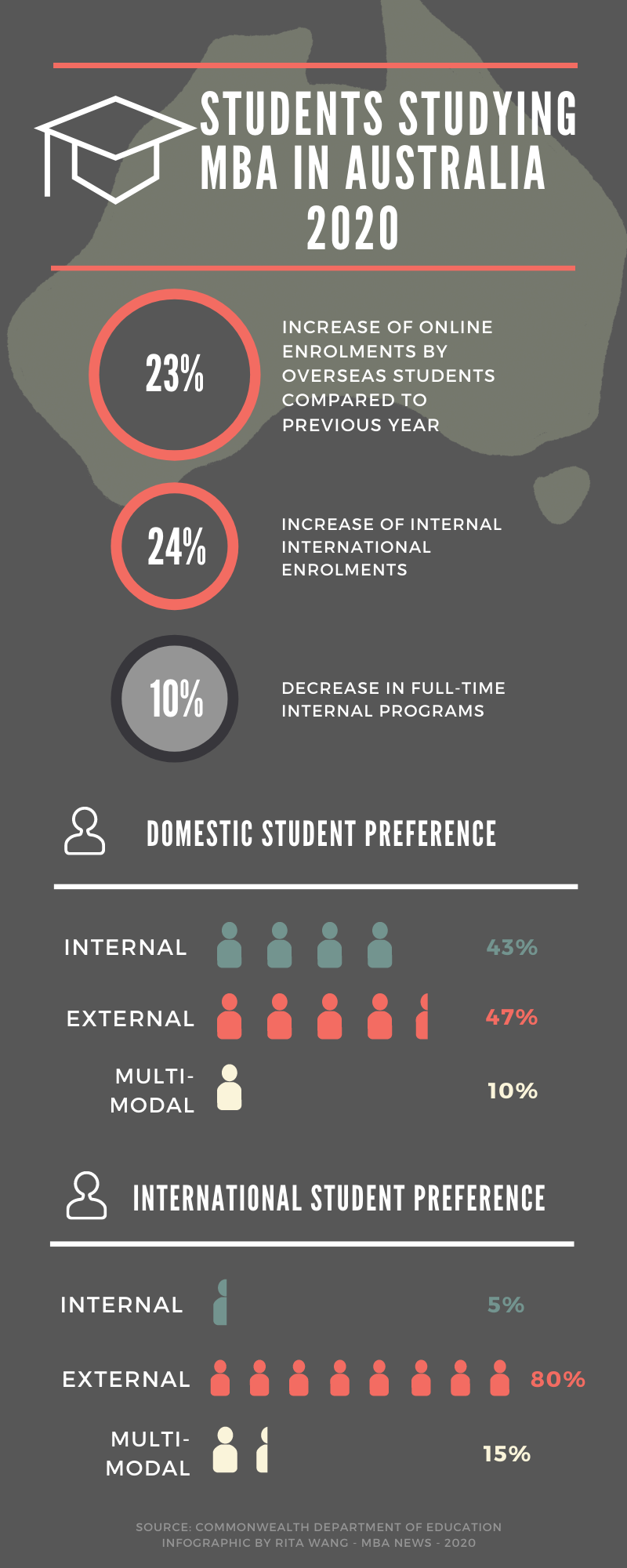 Pre-pandemic, there were already concerns that the current business model of traditional methods to higher education learning may not be the most effective and efficient.
A survey of leaders by the Association of MBAs (AMBA), which surveyed 216 business school leaders internationally, found that "many business school leaders have understandably predicted that blended and hybrid models will replace classroom-based delivery of courses in the next five years.
Director of Marketing and Communications at AMBA David Woods-Hale said that Business Schools will enter into their "new normal".
"Things will never be the same as they were pre-COVID-19. A new era – one we had previously debated and considered – has arrived almost overnight."
Global Marketing Manager for Learning Experience at Barco, a technology company, Simone Hammer said the 'new normal' in education is digital and flexible.
"[It will transcend] … geographies and spanning the globe, overcoming borders and cultural barriers. As learners have experienced during the past year, there is not one way of learning, but a myriad which will be delivered in various blended ways – face-to-face, fully remote or hybrid/virtual."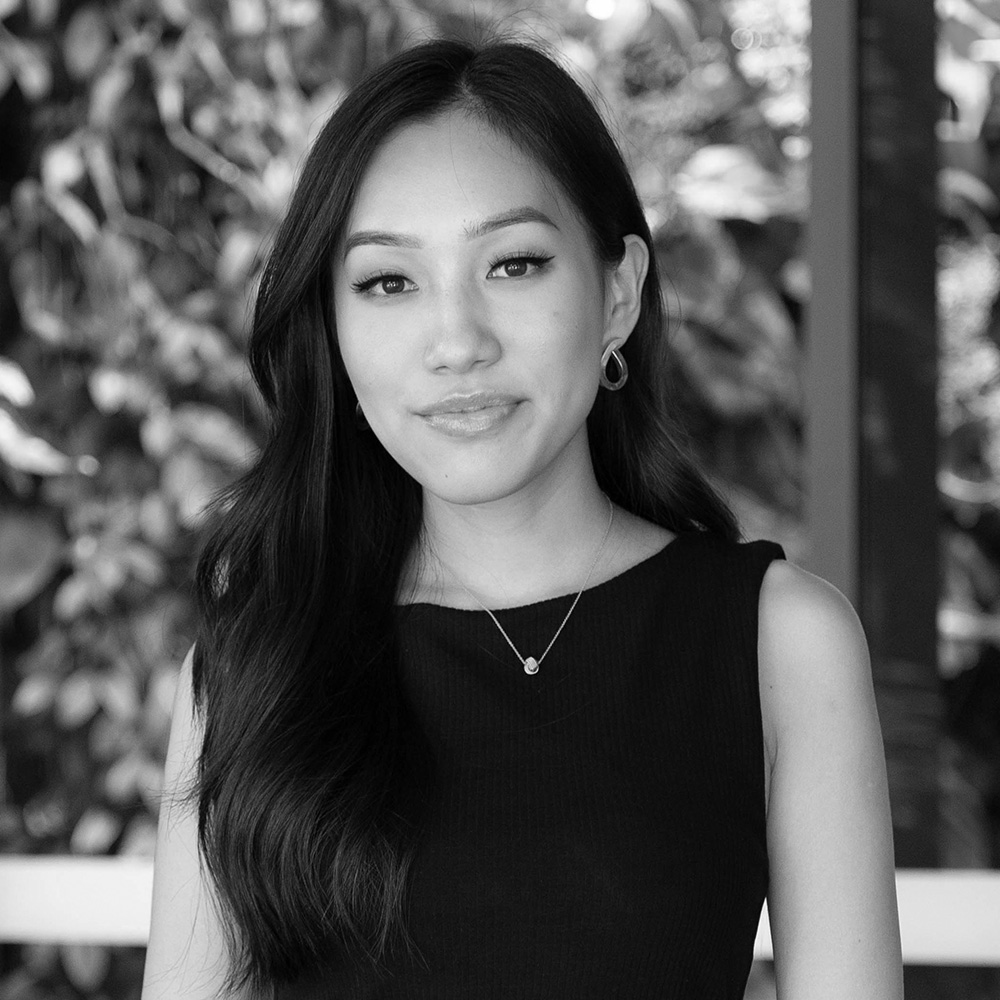 Rita Wang is a student at the University of Queensland. She is in her final year with a dual degree in Journalism and Public Relations. Currently working at RGC Media & Mktng, Rita is one of the content creators for MBA News. Rita has experience in communications, digital marketing and graphic design.